Ni no Kuni PS3 includes digital version of magic book
DS collectors item not included in PS3 version.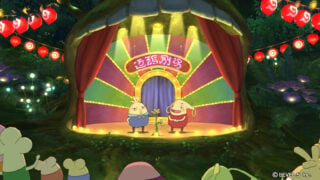 The DS version of Ni no Kuni, released last year in Japan, includes a one-of-a-kind collectors item: a book of spells, the same as used in game by Oliver. As far as physical items go, the PlayStation 3 version, out this November in Japan, won't include the magic book.
The latest entries in a series of manzai comedy style videos for Ni no Kuni: Wrath of the White Witch were released today, and in them, the comedy creature duo confirm that the PlayStation 3 game will include a digital version of the book in-game.
Watch the clips below.