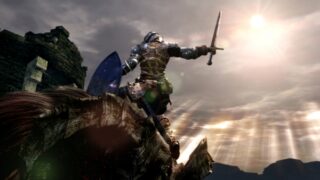 If a Dark Souls sequel is ever created, it would not be a harder game. Speaking to IncGamers, Dark Souls director Hidetaka Miyazaki said he wouldn't make things any easier, either.
"If there is a sequel to Dark Souls, I am not going to make the game more difficult," said Miyazaki.
"I am [not] going to simply make the game easier because I believe it will make the game less appealing," Miyazaki added. "…tuning of the difficulty level will be a very big topic when making the next game, if there is a chance [to do so]."
Dark Souls was released last week in North America.