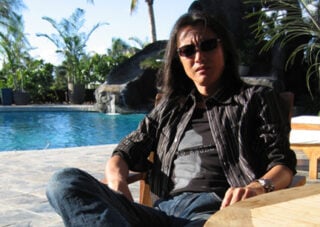 Tomonobu Itagaki, creator of Dead or Alive and Ninja Gaiden, is a playable character in Saints Row: The Third. That's right. If you're lazy and don't want to create your own character, you can play as Itagaki himself.
Itagaki, whose partnership with THQ began with the development of Devil's Third, demoed his character on stage during a presentation at the Tokyo Game Show this week, letting loose on the streets of Steelport.
GameSpot's written up a preview on it, if you're interested. Read it here.