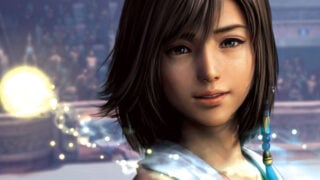 Here's a fun rumor. Fun because Square Enix tends to announce big projects and keep quite on details, so speculation and rumors are all we have until its next showing. This one comes from PlayStation-focused website PSTime, who claim inside sources have revealed Final Fantasy X's upcoming PlayStation 3 and Vita version is a remake, and not a remastered title.
According to PSTime, these are the details:
It will use the same engine as Final Fantasy XIII, adapted for the PlayStation Vita version.
Character design, stage elements, and aeons are all being recreated from scratch.
The sets and scenes, including CGI, will utilize some sort of "filter" from the Final Fantasy XIII-2 engine to make them look nice.
Magic and some lighting effects are being touched with with the "Luminous" engine.
Blitzball will undergo small changes.
Online options will be available, though their source hasn't provided details (holy crap, Blitzball online, anyone?).
It will release in Japan during fiscal 2012.
As always, take these rumors lightly. There's no guarantee their true or accurate, which is why they're called rumors. Take your salt, and all that.