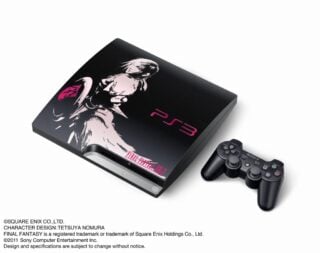 Final Fantasy XIII-2 will launch on December 15 in Japan, Square Enix has announced. A North American and Asian release will follow on January 31, and a European release shortly after on February 3.
Japanese consumers will have the option of purchasing a new PlayStation 3 bundle, the Lightning Edition Ver 2 Bundle, which is a 320GB pink-on-black console featuring the Final Fantasy XIII protagonist herself. It'll cost 37,980 yen.
Square Enix also confirmed downloadable content will be released some time after the game hits retail. Japanese consumers who pre-order the game at selected retailers will receive bonus downloadable content.