Final Fantasy Versus XIII in full production
Action RPG at 100% development power.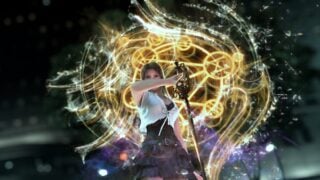 Last time we heard from Final Fantasy Versus XIII, the game wasn't yet in full production. At the time, only the team's core staff were working on it. Quizzed at a recent fan meeting, Final Fantasy XIII-2's Motomu Toriyama and Yoshinori Kitase confirmed the game is now in full production.
"Type-0 and Versus XIII have of course advanced to 100 percent development power," said Kitase during the roundtable.
Final Fantasy Versus XIII will not be at this year's Tokyo Game Show, which kicks off next week. Though, game director Tetsuya Nomura has said he's already decided when the game will be shown next.
Thanks, Nova Crystallis.