Nippon Ichi "looking into" PSP Remasters
Phantom Brave, Prinny collections on the horizon?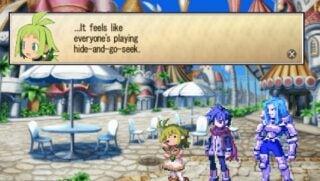 Nippon Ichi Software, developer and publisher of the Disgaea series, is looking into the possibility of porting their PlayStation Portable lineup to PlayStation 3 by way of PSP Remasters. Speaking to Siliconera, Nippon Ichi president Souhei Niikawa said the ports could help them reach a wider audience.
"We're looking into it right now," said Niikawa, regarding bringing their PSP lineup to PS3. "We're investigating how the feature works and learning about the system. We're happy about it too because we have a strong lineup on the PSP and we would like to change that to PS3, so we can have a wider audience."
The first PSP Remaster, Monster Hunter Portable 3rd HD Ver., hits Japan later this month.