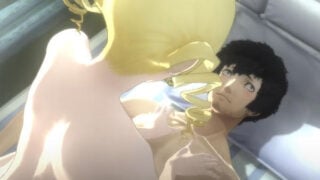 Atlus released a new trailer and set of screenshots of Catherine. The trailer, dubbed "Nightmare," focus on the nightmare phenomenon said to be inflicting the game's cheating men.
They say if you die in the dream, you die in real life, you know.
See the new screenshots at the gallery.
A demo for Catherine has been announced to release on July 12.
Catherine is out July 26 for PlayStation 3 and Xbox 360.