Japanese developers comment on Wii U
Mikami, Nagoshi, and others share their thoughts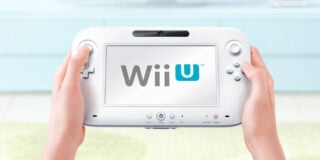 As part of a feature on Wii U in this week's issue of Famitsu, a few of Japan's top developers commented on the upcoming Nintendo system.
Here's what's running through their minds:
Tomonobu Itagaki (Valhalla Game Studios)

He wants to bring
Devil's Third
to the system, but also has a variety of other ideas.
Jun Takeuchi (Capcom)
He believes the system could be a big hit if it launches at a good price. He said that developer's skills will be shown in how they can make use of the controller without drawing too much attention away from the TV.
Hideyuki Kobayash (Capcom)
He believes the new controller is a challenge given to game developers. He's excited to see what kind of games developers will put out.
Shuu Takumi (Capcom)
He said that new devices like Wii U help expand his dreams. He added that one example of utilizing the new controller is to explore a crime scene from a different perspective.
Kenichi Ogasawara (Tecmo Koei)
He believes Wii U will open the door to new types of titles created specifically for the dual screens. He reiterated the game's multiplayer capabilities, where one player uses the controller screen, and the other the TV screen.
Yosuke Hayashi (Tecmo Koei)
He believes the Wii U has the potential to realize completlely new experiences.
Akihiro Suzuki (Tecmo Koei)
He said the E3 videos led him to believe the console will give birth to new, previously unseen game types. The console gets his creator spirit moving.
Toshihiro Nagoshi (Sega)
He believes Nintendo's focus on dual screen hardware is a big thing. He's interested in seeing how the switch to high-definition will affect Wii's market.
Shinji Mikami (Tango Gameworks)
He has yet to get his hands on Wii U, but is excited about its high-definition.
Yoshifiumi Hashimoto (Marvelous Entertainment)
He believes the controller will lead to new ideas. In Harvest Moon, for example, when the player turns on the TV in their in-game room, the TV screen could appear on the Wii U controller. He also wants to create a game where one player uses the new controller and the other a Wii remote.
Akihiro Hino (Level-5)
He believes that because the screen has touch support, stylus-based games like Professor Layton can be played in the living room. He'd like to think about ports and creating these types of games for Wii U in the future.
Jiro Ishii (Level-5)
Zelda's high-definition technical demonstrated excited him. He's excited to see what changes the controller will bring to board and card games.
Thanks, Andriasang.