Nintendo: "No plans" for Xenoblade, The Last Story, or Pandora's Tower localization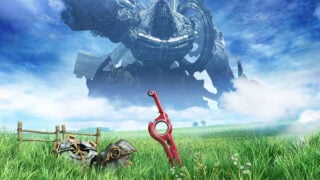 Responding to a fan-organized group campaigning in support for the localization of three specific Wii titles, Nintendo said they have "no plans" on bringing Xenoblade, The Last Story, or Pandora's Tower to North America.
"Thanks for being such incredible fans," Nintendo wrote to the Operation Rainfall campaign on Twitter. "Unfortunately, there continues to be no plans for [Nintendo of America] to release these 3 games right now."
Nintendo also shared its message Facebook, writing: "Thank you for your enthusiasm. We promised an update, so here it is. We never say 'never,' but we can confirm that there are no plans to bring these three games to the Americas at this time. Thanks so much for your passion, and for being such great fans!"
Regardless, Operation Rainfall is still as ambitious as ever. The group's latest approach involves distributing fliers to local game shops. Read more about how you can help on their blog.
Thanks, VG247.