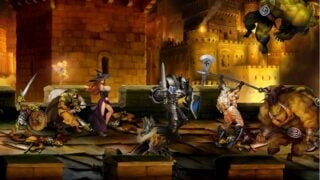 Dragon's Crown will retail for $29.99, Amazon has revealed. The recently announced PlayStation 3 / PlayStation Vita cross-platform role-playing game from the makers of Odin Sphere is listed to release by March 31, 2012.
Amazon's pre-order price guarantee ensures the incredibly low price is final.
Dragon's Crown will feature four-player co-op, realtime online play, character customization, and six unique classes to play.
Dragon's Crown PS3 / Vita [Amazon]