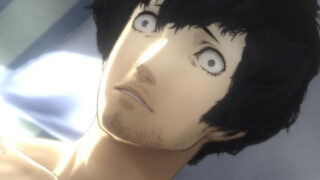 A new Catherine trailer put out today has protagonist Vincent faced with a difficult decision — "Catherine or Katherine?" The two women of his life, one familiar, the other fresh.
Some choices aren't so easy.
A new set of screenshots can be seen at the gallery.
Catherine is out July 26, 2011 for PlayStation 3 and Xbox 360.