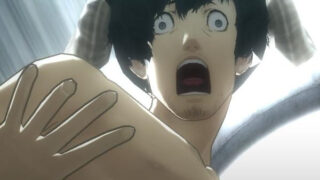 Atlus has released new media for their upcoming love triangle puzzle game, Catherine, at E3. The trailer highlights main character Vincent Brooks. His girlfriend, Katherine, wants him to commit to their relationship and propose, however, Vincent's comfortable where they are now.
See the clip below.
The new screenshots can be seen at the gallery.
Catherine is out July 26, 2011 for PlayStation 3 and Xbox 360.