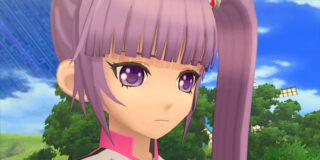 Tales of the Abyss 3DS will launch for Nintendo 3DS this year, with a PlayStation 3 release of Tales of Graces f to follow next year in both North America and Europe.
Namco Bandai provided release windows for the pair of RPGs at their Level Up press conference in Dubai today. The main showcase of the event was Soul Calibur V, which the firm announced for release in 2012.
Thanks, VG247.
Update: Turns out our source was a bit misleading. According to a tweet by Namco Bandai community manager Rich Bantegui, the Tales of Grace f date announcement is only for EU. He promises to "drop updates" as soon as he can share them.
Update 2: Namco's sent over the official North American press release. Tales of Graces f is out in 2012 for North America, too. Tales of the Abyss is this year.