PlayStation Store to return May 24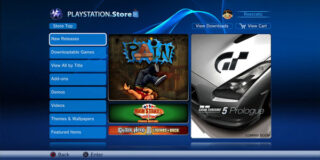 The PlayStation Store will return to PlayStation Network on May 24, 2011, Sony has told its PlayStation Network developer and publishing partners. According to the memo, Sony will update the PlayStation Store two times a week for the next two weeks to catch up on the weekly updates they've missed.
"We thank you for your patience as we work to resume service of the PlayStation Store," wrote PlayStation Network content manager Jack Osorno in the message.
The first content update, due May 24, will publish content originally scheduled for April 26. The second, on May 27, will publish content scheduled for May 3. The next two, on May 31 and June 3, will publish content originally scheduled to release over the following three weeks.
"If there are concerns, we are willing to consider adjusting the release date of your content on this schedule," said Osorno. "Adjustments will be made on a case by case basis."
The return of the PlayStation Store is one of the final steps in complete restoration of the PlayStation Network. Online play functionality returned last weekend.
Thanks, Gamasutra.