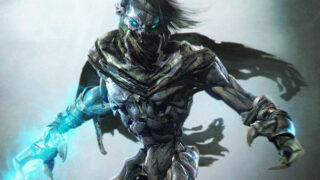 We haven't seen a new Legacy of Kain title since 2003's Defiance, but if a forum post about a Square Enix survey is to be believed, Kain or Raziel's return might be close on the horizon.
According to user DaveRabbit of the GameRevolution forums, Square Enix recently sent out a survey asking takers to choose one of several names for a new Legacy of Kain. They included: Obsidian Blood, Obsidian Sun, Dead Sun, and Revenant. The survey also asked whether the names sounded good alone or as a subtitle of Legacy of Kain, Soul Reaver, or Blood Omen.
As always, take this with a large grain of salt. E3 is in just over two weeks. If Square really is planning a new game, we'll probably see it there.