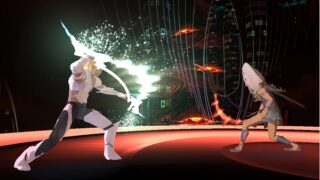 Ignition has sent out a batch of new El Shaddai: Ascension of the Metatron images today, portraying the game's surreal, colorful environments and larger-than-life artworks of its unique cast of characters.
Also in the gallery, Ignition's provided images from El Shaddai's Japanese launch, late last month. It includes Japanese women in tight clothing (heads turning, yet?), real-life versions of characters Enoch and Lucifel's in-game jeans (we want!), t-shirts, strategy guides, and more.
Check out the batch of images at the gallery.