Yakuza: Of the End hits Japan this June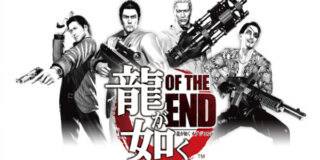 After the Japanese Tohoku earthquake and tsunami last month, Sega delayed their zombie-apocalypse Yakuza game, Yakuza: Of the End, originally due to release that same week. Today, Sega's announced its new release date.
Yakuza: Of the End will ship to Japanese retailers on June 9, 2011, totaling in a three-month delay for the shooter. A portion of the profit made from sales will go towards a relief fund for the Japanese disaster.
Ryu Ga Gotoku: Of the End [Sega]