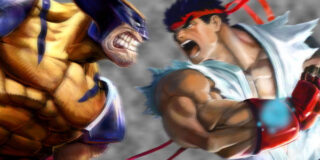 A "super" edition of Marvel vs. Capcom 3: Fate of Two Worlds may soon be on the horizon. A NeoGAF member known for leaks and sleuthing has hinted at the upcoming release, which wouldn't ring an unfamiliar bell for Capcom fans.
In one post, he wrote: "How do you guys feel about potentially giving Capcom all your money again next year for dat marvel, hmmm,?
"I already did spill the beans right after the embargo was lifted for captivate a few days ago," he wrote in a later post.
In Japanese, he tweeted: "Capcom is going to make Dattomavuru upgrade."
Apparently, it's out early next year, meaning you'll get at least a good ten months out of your original before you go paying for upgrades.
Thanks, NeoGAF.