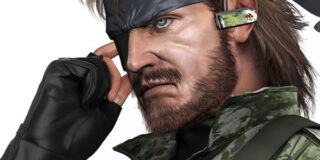 Metal Gear Solid creator will be at E3 this year and make two new game announcements, according to a rumor found within the latest issue of UK magazine PSM3.
The rumor reads: "MGS maestro Hideo Kojima's got some big announcements for E3 in June: one a quasi-logical step for an existing game, the other… well, we'd be shocked if MGS5 wasn't on the table at some stage. Or under it. In a box."
Back in January, during PlayStation Presentation 2011, Kojima said he would like to announce his "dream" NGP creation, which he is currently working on, during E3 this year. This could possibly be one of the games.
A rumor from Official PlayStation Magazine UK back in February suggests the next Metal Gear will be revealed at Tokyo Game Show, rather than E3.
Looks like we'll find out what's true and what's not during E3, which runs from June 7-10.
Thanks, PS3 Center.