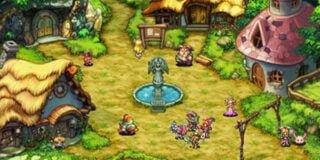 This Tuesday's PlayStation Store update will see the release of yet another Square Enix PSone Classic. This time, it's Legend of Mana.
The game, originally released for PlayStation in June 2000, is set in Fa'Diel, a formless mass or world that must be created by the player. As either a male or female character, players are tasked with completing quests and finding artifacts. There is a total of 60 quests and each new area created with the artifact spawns extra mini-quests.
It'll go for $5.99. Look out for it this Tuesday.
The Drop: Week of March 21st 2011 New Releases [PlayStation.Blog]