Fans to translate Tales of Vesperia for PS3
English version to arrive, unofficially.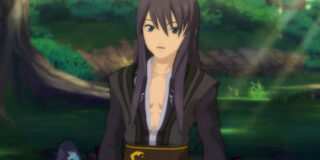 The team behind the upcoming fan translation of Tales of Graces for Wii has made a firm decision on their next undertaking. Tales of Vesperia for PlayStation 3, it is.
The team confirmed the news in a Twitter update: "It looks like we're taking up PS3 Vesperia. Now looking for experienced translators, prefer ~JLPT lv2. We will provide coding, editors, etc."
When released, the translation will come in the form of a patch that users with PlayStation 3s capable of 'jailbreaking' can apply to their game. As of now, only a PlayStation 3 with firmware v3.41 is qualified.
We're still fighting for official localization from Namco Bandai, but if the company — for whatever strange reasons they may have — decides to leave Tales of Vesperia for PlayStation 3 in Japan, then this is the next best thing.
Tales of Vesperia PS3 English Translation Group [TalesOfGraces.com]