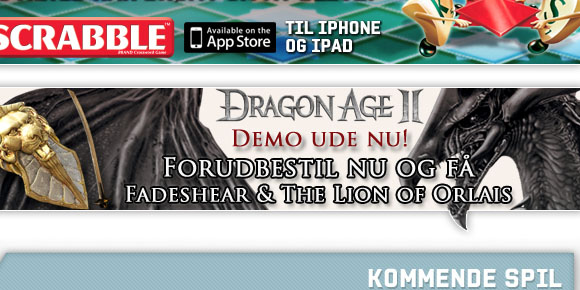 An e-mail sent out to Danish Electronic Arts subscribers apparently claims that a "demo [is] out now" for BioWare's upcoming action RPG, Dragon Age II.
An image of the e-mail, replicated above, was taken by a GameSpot forums user. A thread regarding the e-mail was also started on the official BioWare forums; the company has yet to issue a response.
Before the announcement of Dragon Age II, first signs of a sequel were included in copies of Dragon Age: Origins. On the image was a date — February 1, 2011 — which we mistook for Dragon Age II's release date. With the game now dated for March, a demo on February 1 (which is a Tuesday — the regular demo day of the week) would make a great deal of sense.
Stay tuned.
Thanks, Ron Tailor.