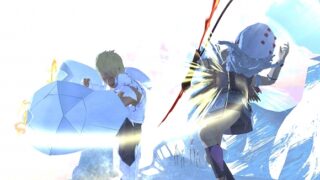 It's not necessarily 'brand' new, but it is new. A gameplay trailer for El Shaddai: Ascension of the Metatron released two days ago, but the net's heard nothing of it. Probably due to the fact that the clip released on YouTube and is only accessible to those with a link to it.
The clip is full of Enoch, fighting, and more Enoch. Check it out below.
https://www.youtube.com/watch?v=vWgg0ZRklZQ
El Shaddai is out for PlayStation 3 and Xbox 360 this April in Japan. While the game has been announced for North America, a release date has not yet been set.