Nomura details January Square Enix conference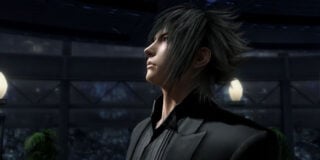 Nomura's shared new details on the "Square Enix 1st Production Department Premier" event, set for January 18th, in the latest issue of Dengeki.
Last Monday, Square Enix delayed the conference from its original January 11th date, as well as announced a name change. The conference was originally known as the "Fabula Nova Crystallis Conference". The reason for the delay, according to Nomura, is due to magazine publishing schedules. January 18th is a Tuesday, meaning Famitsu won't leak until later that night.
Nomura's said that the event's shifted from being mostly a press event to a "premium event" for the fans. Its focus is video footage.
Final Fantasy Versus XIII will be there, of course. We'll hear the Japanese voice of Noctis for the first time and witness a good deal of actual footage from the game. However, Nomura says that the footage we will see is from before the game's visuals were given a significant boost.
Kingdom Hearts 3DS and Kingdom Hearts: Birth By Sleep Final Mix will also be at the event, the magazine's confirmed. I believe Final Fantasy Agito XIII was confirmed prior to this update, as well.
Stay tuned. We're t-minus 29 days and counting from the conference. Let's hope they end up releasing all of that footage they reveal in HD on the PlayStation Store or to the press in North America.