Molyneux: "If I made something like ICO, I'd be very happy to die"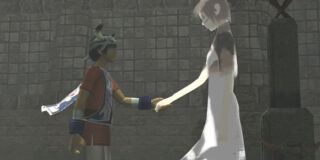 Peter Molyneux has expressed great praise over Team ICO and their PS2 self-titled classic, ICO. A recent feature article by Eurogamer asking game developers what games inspire them most reveals that Molyneux not only appreciates the game to its fullest, but he would 'die happy' if he were able to create something along its lines.
"You go back to that title and have a look at [ICO] – there were no icons on screen to speak of, the story was told in such an amazing way, it was told without language, it was incredibly iconic, the environment still is one of the most mystical, enchanting environments ever made, its gameplay with the hand-holding mechanic was brilliant," Molyneux told the site.
"It broke every rule of gaming when you think it didn't have tangible foes, it only introduced the baddie very late on, mystery was part of its mechanic, it didn't have real power-ups or anything. It was genius and it still remains a work of genius.
He concluded: "If I made something like ICO, I'd be very happy to die."
For those who've never gotten a chance to play ICO or Team ICO's second game, Shadow of the Colossus, an HD upgrade of both games are coming to PlayStation 3 on one disc in spring 2011 (read here).
Thanks, BeefJack.