Crescent Pale Mist strikes PSN next week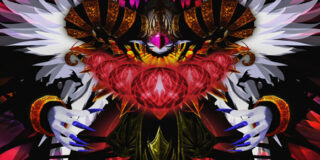 Crescent Pale Mist, a PC 2.5D action platformer released by Japanese developer ClassiC in March 2006, is coming to PlayStation Network. Rockin' Android, the same people who brought us the Gundemonium Collection, are bringing the previously Japan-only PC title to PlayStation Network next week.
What's it about, you ask? Rockin' Android president Eric Galvez does a pretty good job at summing it up:
In Crescent Pale Mist, you are the sorceress Yunou, the only magician capable of wielding powerful and deadly magic known as Pale Mist in Gasyukal, a beautiful and explosive dimension between worlds, rife with monstrosities. Toxic Pale Mist is leaking from Gasyukal into the outside world, and Yunou is determined to stop those responsible, her former comrades. As Yunou, you'll have to explore, but curiosity can kill you here. Take risks, leaps of faith, and battle the myriad of monsters that block your already uncertain path. When you find your way, clash blades and lethal spells with powerful magicians that you once called countrymen, and turn the dreadful flow of Pale Mist against itself. As Rockin' Android's own, Jody Mahler, sums it up, "It's a rivalry between super powerful magicians that has gone too far, and as a result, puts an entire universe at risk for destruction. There are heroes you'll admire and villains you'll love."
The PlayStation Network release will retain the elements of the game's most updated PC release, however, Rockin' Android's also provided their own enhancements to the game, in areas including dynamic lightning, texture mapping, and additional artwork provided by Keiko Sakurai.
It's out next Tuesday, November 9, for a mere $5.99. We don't suggest you let this one slide by.
Twelve screenshots of the PlayStation 3 version can be seen at the gallery. A trailer can be found below.
Next Week on PSN: Crescent Pale Mist [PlayStation.Blog]