Arc the Lad II, Arc Arena hitting PSN next week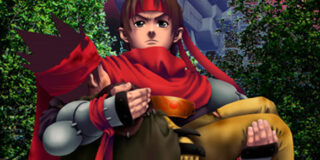 More Arc the Lad is due to hit PlayStation Network soon. After the PSone classic original hit the service last month, Gaijinworks has announced plans to deploy Arc the Lad II and Arc Arena on PlayStation Network next week (November 23), for $5.99 each. A bundle with the two will be sold for $8.99.
Arc the Lad II is a sequel to the classic RPG featuring over 50 hours of gameplay, if you combine the main quest and sidequests. Importing your save from the first game with the 50-level dungeon completed allows players to access a "significant and compelling part" of the game that is otherwise inaccessible.
Arc Arena allows players to take the monsters they've captured in Arc the Lad II and have them battle in tournaments.
RPG fans be on the lookout November 23, when the two games release.
Thanks, NeoGAF.