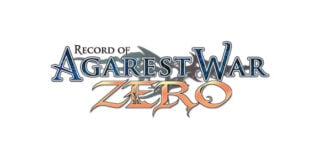 It's been confirmed. Aksys Games, who brought over last year's strategy RPG Record of Agarest War, have announced its prequel, Record of Agarest War Zero, for a summer 2011 release on PlayStation 3 and Xbox 360.
The prequel, developed by Idea Factory, was originally released in Japan in June 2009 for PlayStation 3, with an Xbox 360 release following this past July.
Rather than release the game through PlayStation Network for PS3 and disc for Xbox 360, Aksys has said they'll "be releasing Record of Agarest War Zero on a disc for both Xbox 360 and PlayStation 3," confirming "it was made excessively clear to us that there are a number of people who do not care for downloading their videogames."
The western release will include several new features including animated portraits and a 'Free Intention' feature allowing players to explore towns and meet up with party members, giving them more control over their relationships. Apparently, as your relationships with the ladies grow, their clothes will change, too.
It's out summer 2011. Stay tuned for future updates.
Europeans: The game's coming out in Europe, too, under Ghostlight Interactive publishing. Unfortunately, for Xbox 360 owners, it's PlayStation 3-exclusive. Read the full release here.