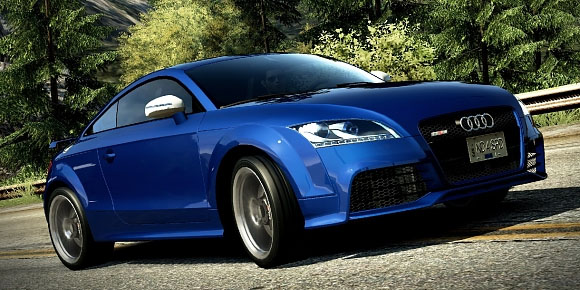 EA's revealed plans to give gamers a taste of Need for Speed: Hot Pursuit tomorrow. The publisher's announced today that the Criterion-developed entry in the Need for Speed franchise is to receive a playable demo on the PlayStation Store and Xbox LIVE Marketplace tomorrow.
The demo will allow players to chase as a cop in the 'Dark Horse' Hot Pursuit event, where players will find themselves speeding through Seacrest County. An 'Autolog' feature in the demo will track co pand racer performances while playing single-player and "uses those statistics to generate fierce competition between friends." After adding a friend to their Need for Speed friends list, players will unlock the second event called 'Roadsters Reborn', where players can race to beat the best time. Those who play the demo will earn 500 bounty award points in the full game for both the Cop and Racer careers.
Look out for it when it hits both online networks tomorrow.