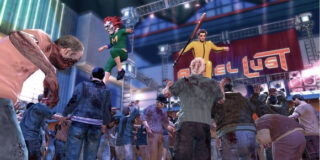 Dead Rising 2's shipped over two million units, Capcom's announced today. With these numbers, the franchise in total has now shipped over four million units, the other releases being Dead Rising and Dead Rising: Case Zero on Xbox 360 and Dead Rising: Chop Till You Drop on Wii.
Additionally — following the announcement of Dead Rising 2 developer Blue Castle Games' acquisition at the Tokyo Game Show — Capcom's announced today that the acquisition has been approved by Canadian authorities and the studio is now known as Capcom Game Studio Vancouver.
We look forward to seeing what they'll do with Dead Rising 2: Case West and even Dead Rising 3 (we know you're making it, Capcom!).