Yakuza: Of the End detailed at TGS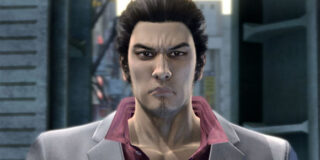 During the Tokyo Game Show this year, Sega held a special stage presentation lifting the veil on their newest entry in the Yakuza series. Yakuza: Of the End adopts a new "Gun Shot Battle" system, which morphs the game into a third-person shooter that places the player in a Kamurocho filled with the living dead.
As one of four characters, players will fight the outbreak of zombies inflicted upon the district. Each of the four characters has their own weapon specialty, although other weapons can also be equipped to them, as well. The playable characters and their weapon specialties are:
Kazuma Kiryu – legendary former Yakuza of Kamurocho – Rifle
Shun Akiyama – mysterious money lender – Twin Pistols
Ryuju Goda – the dragon of Kansai who's rise from a deep sleep – Gatling Gun
Goro Majima – the one-eyed "mad-dog" Yakuza – Shotgun
Players will be able to power-up their weapons as they progress through the game. They'll be able to get into vehicles, including tanks, as well.
Previous Yakuza games saw the presence of "Heat Action" moves, cinematic attacks that dealt a great amount of damage to enemies. In Of the End, this is swapped out for "Heat Snipe" moves, which allow the player more precise targeting of their weapon. This will give players the opportunity to properly hit that gas tank for large explosions.
Of the End also includes a new "Partner System," which allows players to seek out and team up with characters that aid you on your zombie-killing spree. These characters can be trained in "Gary's Boot Camp," which sees the return of the series' Gary Buster Holmes character.
Just because Of the End is a dramatic change from the series' original direction doesn't mean we won't see classic Yakuza components in the game. It'll still have tie-ins, mini-games, and the hostesses we've come to know and love. Of the End will actually have the most tie-ins than any other game in the series. As for mini-games, additions like ping pong, mahjong, fishing, golf, darts and a Club Sega arcade will be available to players. Players can sing karaoke, play pachislot, and visit hostess bars, as well. You can actually recruit one of the hostesses as a partner to aid you in your zombie slaying. Hostess shops still operate even with the zombie invasion, fortunately, with a sign on the door saying "No Zombies" keeping the undead at bay.
Before closing the stage presentation, series director Toshihiro Nagoshi assured fans that though this is a drastic change from the series' normal route, it will still have the same focus on "human drama" that did its predecessors. He also said that this is a different kind of zombie game, and that even those who aren't good at third-person shooters will have a good time playing. It's more of a "shooting up things while you progress" system than an "aim well and shoot" system.
Thanks, Andriasang.