Valve: Xbox LIVE limitations a "train wreck"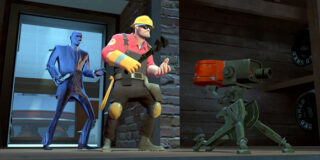 Valve boss Gabe Newell has said that Xbox LIVE's limitations and closed approach make the service "such a train wreck" and that "something will have to change."
When speaking to PC Gamer (via CVG) regarding whether or not it was a mistake to assume Microsoft would allow Valve update their titles more often, Newell responded:
"We thought that there would be something that would emerge, because we figured it was a sort of untenable… Oh yeah, we understand that these are the rules now, but it's such a train wreck that something will have to change.
"That's why we're really happy with the current situation with the PS3," he said. "We're solving it now in a way that is going to work for our customers, rather than assuming something is going to emerge later that will allow us to fix this."
Xbox 360's closed service only allows developers to update their game free the first time only. For any update following, they'll have to start paying. PlayStation 3's approach to a more open online network is the complete opposite of what Xbox LIVE offers developers.
Valve's Erik Johnson weighed in, as well, adding: "The lack of updates on the 360, for Team Fortress 2, is also a total failure," he said. "Those are the ones that sting the worst because… it got all the way through to customers. It's like a bug. If you fix a bug before it ever ships, it's pretty cheap. If you ship it and then fix it, it's really expensive. Those ones are really bad."