PS3's Next Yakuza finally titled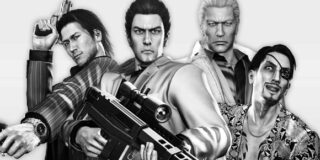 Sega's finally lifted the lid on the title of PlayStation 3's next Yakuza game in the latest issue of Famitsu. Now instead of referring to it as Yakuza Next all the time, we can finally refer to it as it's given name. And what's it called? Ryu Ga Gotoku Of The End, or Yakuza: Of The End.
The game's name was found under Famitsu's quick news bits. Sega promised that an update would hit the game's official site on September 9. It's currently early tomorrow morning in Japan, so expect to see something like a logo not too long from now.