Over ten minutes of Tales of Graces F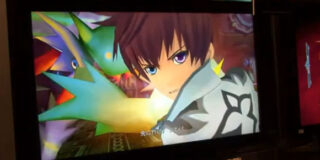 Courtesy of our friends at GamerSyde, a ten minute gameplay video of Namco Bandai's upcoming PlayStation 3 role-playing game Tales of Graces F has made its way to our monitors from the Tokyo Game Show.
In the video, you'll see plenty of fighting, roaming, menu-ing, and more to get excited about. Don't get too excited, though, as Namco Bandai's yet to announce whether we'll see their latest Tales hit western shores.