New Ni no Kuni scans hit the net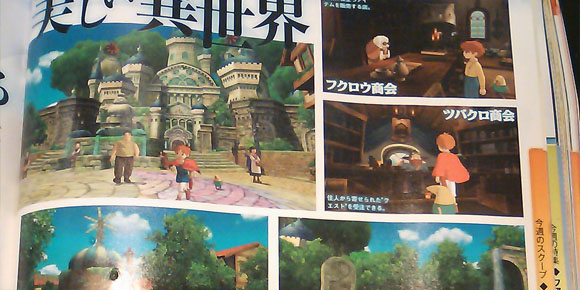 A couple of new scans for Level-5's upcoming PlayStation 3 role-playing game Ni no Kuni: Shiroki Seihai no Joou surfaced this morning from the latest issue of Famitsu. The game's all set for the Tokyo Game Show in just a week's time where it'll be playable on the show floor.
The game's in development at Level-5 alongside famed animation studio, Studio Ghibli. No release date yet, but we'll probably hear about something next week.
Check out the new scans below. If you missed the debut trailer from back in June, check it out through here.