Japanese PlayStation Store shifts up the design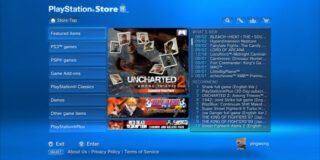 Above is an image of the current PlayStation Store as it's seen in most western territories. Until just recently, Japan's PlayStation Store shared a similar style. Now, it has a new look. As spotted by PSN Stores, Japan's new look feels a lot more spacious and is definitely much easier on the eyes.
That's not to say it's best though. See it for yourself below. What do you prefer? Our current design or Japan's new design?