Explodemon combusts in debut trailer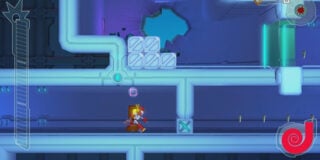 Curve Studios has released the "first" trailer of their upcoming "super awesome platformer" Explodemon. The game, set to arrive on PlayStation Network this winter, has players going through stages exploding everything imaginable. It's pretty fun, by the looks of it.
Note: We say "first" because there technically was a released trailer preceding this one. However, Curve has noted it as a "pre-vis" to get publishers interested. This one right here is the real deal.
Check out the trailer below. It might remind you of Mega Man.