Ryuji Goda is Yakuza Next's fourth playable character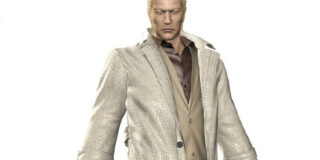 Ryuju Goda, of Yakuza 2 fame, has been announced as Yakuza Next's fourth playable character. Goda was an Osaka rival to Ryu in the second game.
"The fourth main character for the next Yakuza game is Ryuji Goda, in his first appearance since Yakuza 2," Yakuza producer Toshihiro Nagoshi said in light of the reveal. "There has been much demand for his reappearance. This character, who was born as a rival character who gives off a powerful aura, is at last appearing as a main character. Of course, the manly, brawny appeal of Ryuji will be in place. We'll also be telling an after story for Yakuza 2."
For anybody who's played Yakuza 2, you'll know why this after story is such a big deal. If you haven't, then what are you waiting for?
The other three confirmed playable characters for Yakuza Next are Goro Majima, Kiryu Kazuma and Shun Akiyama.
Thanks, Andriasang>