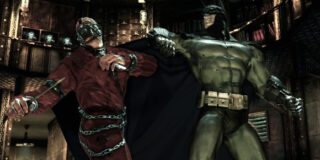 The first details of Batman: Arkham Asylum 2 are set to be revealed in the next issue of both UK's Official Xbox Magazine and Official PlayStation Magazine next month.
The magazines, which hit stands on Thursday, September 2, promise "first details and screens of Rocksteady's stunning sequel."
The Batman sequel is most likely not titled Arkham Asylum 2. If this list of domain names is to be believed, it could be from Batman: Arkham City to even Batman: New Arkham. Sounds like we'll find out for sure next month.
Stay tuned.
Thanks, CVG.