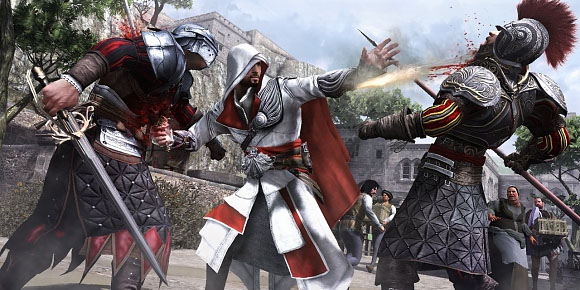 Ubisoft's revealed during Gamescom that Assassin's Creed: Brotherhood, scheduled to ship November 16 for PS3, Xbox 360, and PC, will last players around fifteen hours during the single-player story mode.
The publisher, however, could not disclose any details regarding how long the game would last with side-quests and other extras included.
It'll include an all new multiplayer mode, as well, for those that don't think fifteen hours is worth the deal.
Look forward to it this fall.
Thanks, VG247.