Akiyama third playable character in next Yakuza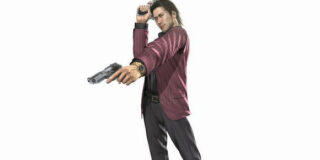 Sega's announced the third playable character for their new Yakuza title for PlayStation 3. The game was announced a few weeks back and is set for a full unveil next month at the Tokyo Game Show.
With Majima Goro and Kazuma Kiryu already confirmed, it's Shun Akiyama's turn for confirmation. Akiyama was a playable character in Yakuza 4, as well.
No in-game screens were released of Akiyama. Instead, a piece of artwork (above).
Stay tuned as the Tokyo Game Show approaches.
Thanks, Andriasang.