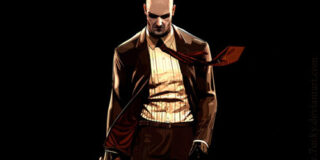 Recently, posters for what we thought was the next Hitman surfaced on the website of Great Graphics Inc, a design developer that's worked with the team at Io Interactive in the past. IO was quick to debunk those rumors.
The posters have since been removed.
Now, Eurogamer is claiming to have received word from an unnamed source that Hitman 5 will be releaed "at the very earliest Christmas next year".
Backing up their claim is retailer is UK-retailer Play, who is listing Hitman 5 for a release on PlayStation 3, Xbox 360, and PC on November 28, 2011. The logo spotted on the placeholder art resembles that of the debunked poster art, as well.
Square Enix's statement to Eurogamer? "It's flattering to see so many fans are eager for another Hitman game. Unfortunately we have nothing to announce at this time."