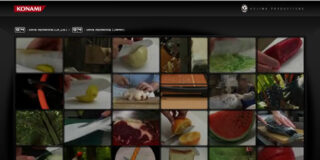 Looks like Kojima Productions is getting ready for E3. This morning, the Hideo Kojima-lead developer launched a new site counting down to next Tuesday when the show will begin. There are four days left on the clock.
On another note, the whole site a collage of cutting food. The team may not be getting all their veggie and fruit intakes.
Check it out through the link. Although what it means we'll have to wait and see.
Kojima Pro E3 2010 [Kojima Productions]