US PlayStation Store Update: May 4, 2010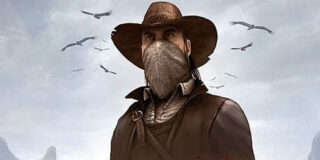 This week's PlayStation Store update marks the beginning of a new date to download content on the PlayStation Network as the new content date has changed from every Thursday to every Tuesday. The sooner, the better, I always say. This post also says goodbye to our PSN Thursdays tag and hello to our new PSN Tuesdays tag.
As for today's new content, how does Lead & Gold, Modern Warfare 2 maps, a UFC Undisputed 2010 demo, and Warhawk and SOCOM: Confrontation half-off sales sound?
Read on for the full list of content.
Spring Fever (ends 5/10)

Warhawk ($14.99) [was $29.99]
SOCOM US Navy SEALs Confrontation ($14.99) [was $29.99]
SOCOM US Navy SEALs Confrontation Cold Front DLC ($7.49) [was $14.99]
Price Updates
Prince of Persia: Epilogue DLC Sale (now $4.99, original price $9.99)
Prince of Persia: Revelations Sale (now $4.99, original price $9.99)
Prince of Persia: Rival Swords Sale (now $7.49, original price $14.99)
Downloadable Games
Lead and Gold: Gangs Of The Wild West ($14.99)
Game Demos

Add-Ons
Call Of Duty: Modern Warfare 2 Stimulus Package ($14.99)
Record Of Agarest War: Add-On Dungeon 3: Generation 3 Magma Val (free)
Record Of Agarest War: Add-On Dungeon 4: Generation 4 Tresor Island (free)
Record Of Agarest War: Item Pack 3: Recovery Kit + (free)
Record Of Agarest War: Item Pack 4: Combination Pack (free)
Rock Band Add-Ons

"Different People" – No Doubt ($1.99)
"End It On This" – No Doubt ($1.99)
"Happy Now?" – No Doubt ($1.99)
"Hey You" – No Doubt ($1.99)
"Sixteen" – No Doubt ($1.99)
"The Climb" – No Doubt ($1.99)
"Tragic Kingdom" – No Doubt ($1.99)
"World Go Round" – No Doubt ($1.99)
"You Can Do It" – No Doubt ($1.99)
No Doubt Tragic Kingdom: The Deep Cuts ($14.99) – Build your Rock Band library by purchasing this song game track pack: No Doubt Tragic Kingdom: The Deep Cuts. This pack includes "Different People," "Happy Now?," "Tragic Kingdom," "Hey You," "The Climb," "End It on This," "World Go 'Round," "You Can Do It," and "Sixteen" by No Doubt.
No Doubt Tragic Kingdom: The Complete Album ($19.99) – Experience the full Tragic Kingdom album by No Doubt, including the five tracks previously released in the Rock Band Music Store (please note: if you have already purchased these songs, it is possible to purchase them again).
"According To You" – Orianthi ($1.99)
"Deartest (I'm So Sorry)" – Picture Me Broken ($0.99)

Rock Band Network Add-Ons

"Bodies" by Drowning Pool ($1.99)
"I Know What I Am" by Flight of the Conchords ($1.99)
"Little Black Backpack '09″ by Stroke 9 ($1.99)
"Semi-Charmed Life '09″ by Third Eye Blind ($1.99)
"Survive" – by Lacuna Coil ($1.99)
Game Videos
Pulse 5/4 Edition
3D Dot Game Heroes Trailer
Dead Space 2 Reveal Trailer
EyePet Video
Kevin Butler Video – Move From The Future
PlayStation Move Video
Themes and Wallpaper