Backbreaker demo now available on Xbox LIVE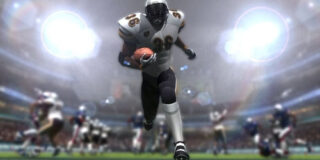 A demo for 505 and NaturalMotion's physics-based football game Backbreaker has been released on the Xbox LIVE Marketplace this morning.
The demo, weighing in at 415 MB, promises to get players "on the field and into the action like no other football game."
The game recently went gold the other day, with a sequel already in production. NaturalMotion's been releasing a series of tutorial clips showing off how the game works. Now you can experience it for yourself.
Looks like the PlayStation Network will arrive on Tuesday. Earlier this week, NaturalMotion's Torsten Reil updated on his Twitter that the Backbreaker demo had been approved by both Microsoft and Sony. Unfortunately, PS3's online store only updates on Tuesdays.