Zipper has 'very exciting' stuff "coming down the pipeline"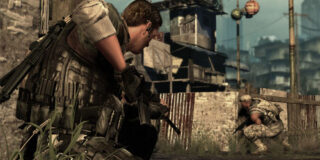 Boy, it's a slow Monday.
Zipper Interactive has tweeted that they're "very excited" about some new stuff they have coming in the near future. I'm guessing they're talking about both MAG downloadable content and this fall's SOCOM 4.
"Wait until you see what we have coming down the pipeline over the next few months," the shooter developer tweeted. "Very excited about it."
Their excitement is our excitement, isn't it?