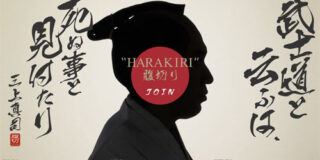 Shinji Mikami started a countdown two weeks ago which we thought may be the reveal of his first project at his new Tango Studio. It appears not, as today the countdown has ended and is revealed to be a recruitment page for the new developer.
They're looking for 2D designers, 3D designers, programmers, producers and managers to work on console game development in Tokyo, Japan.
In addition to reading up on recruitment, a mini-game can be played on the site where players must click the mouse before your gauge hits the MAX state. Depending on how accurate you are, your "Harakiri Leap" rating will go higher and you'll get to read a message about the studio.
You may also see a bit of Hideo Kojima or Suda 51 on the site. They're there supporting the opening of Mikami's new studio.
Finally, at the lower right of the website, there's text that reads "MIKAMI SHINJI PROJECT". Under that, it says that "This project is to be completed by 99 days." Perhaps we'll get a first glimpse of Mikami's first Tango project by early July.
Thanks, Andriasang.
MIKAMI SHINJI PROJECT "HARAKIRI" [Tango Studios]