Hashino: New Persona In Development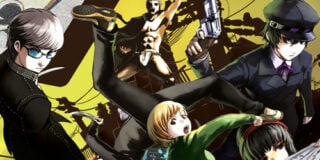 In the latest issue of Japanese magazine Dengeki PlayStation, an interview with Persona 3 and Persona 4 Director Katsura Hashino reveals that a new Persona is in the works.
"We are preparing to start work on the next Persona," Hashino told Dengeki PlayStation.
"I want to add things that are being expected of the series," Hashino added. "I also want to change things that can be changed within those boundaries."
It's very likely this could be the first PlayStation 3 or high-definition Persona title. Last August, Sony's cell phone site listed Shoji Meguro as producer of Persona 5. Further back, a popular Japanese pachinko site said the game is on the way for PlayStation 3, then removed the statement.
Thanks, Kotaku (via DoragonBaby).