US PlayStation Store Update: February 25, 2010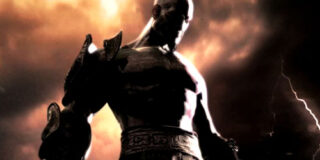 This week's PlayStation Store update is in. Up for grabs tonight is the E3 2009 demo for God of War III (which is a shame, since it's so dated and in no way represents the game as it is today), a demo for Darksiders, a Grandia PSone classic, Greed Corp., a new Borderlands expansion and more.
Read on for the update.
Price Updates
Super Street Fighter II Turbo HD Remix Sale, One Week Only! (now $7.49, original price $14.99)
Hero of Sparta PSP mini Permanent Price Drop (now $4.99, original price $6.99)
Let's Golf PSP mini Permanent Price Drop (now $4.99, original price $6.99)
Warhawk Sale, Ends on 3/11 (now $14.99, original price $29.99)
Warhawk Booster DLC Bundle, End on 3/11 (now $9.99, regular price $15.99)
Warhawk Fallen Star, Broken Mirror, & Omega Dawn DLC Sale, Ends on 3/11 (now $4.99, original price $7.99)
PSone Classics
Downloadable Games
Demos

Darksiders Demo
Digger HD Demo
God of War III Demo
Add-Ons
Borderlands 'The Secret Armory of General Knoxx' ($9.99)
Dante's Inferno Animated Film Dante Costume ($1.99)
FIFA 10 Ultimate Team (English, Spanish, French) ($4.99 each)
Guitar Hero 5 Add-Ons

"Can You Take Me" by Third Eye Blind ($1.99)
"Losing a Whole Year" by Third Eye Blind ($1.99)
"Never Let You Go" by Third Eye Blind ($1.99)
Third Eye Blind Track Pack ($5.49) – Downloadable Track Pack featuring "Can You Take Me", "Losing A Whole Year", and "Never Let You Go" by Third Eye Blind, Please Note: Many songs are available both as singles and as part of a Track Pack, so please carefully consider your purchases before downloading.

LittleBigPlanet White Knight Chronicles Costume Pack ($5.99)
LittleBigPlanet White Knight Chronicles Black Knight Costume ($1.99)
LittleBigPlanet White Knight Chronicles Dragon Knight Costume ($1.99)
LittleBigPlanet White Knight Chronicles Leonard Costume ($1.99)
LittleBigPlanet White Knight Chronicles White Knight Costume ($1.99)
Operation Flashpoint Dragon Rising Overwatch Pack ($4.99)
Rock Band Add-Ons

"Distracted"— KSM ($1.99)
"Walking on the Moon"— The Police ($1.99)
"Heartkiller"— HIM ($1.99)
"Ode to Solitude"— HIM ($1.99)
"Wings of a Butterfly"— HIM ($1.99)
"Just For Tonight" – One Night Only ($1.99)
"The Dope Show" – Marilyn Manson ($1.99)
HIM Pack 1 ($5.49)- Build your Rock Band library by purchasing this song game track pack: HIM Pack 01. This pack includes "Heartkiller," "Ode to Solitude," and "Wings of a Butterfly" by HIM.

UNCHARTED 2: Among Thieves Drake's Fortune MP Map Pack ($3.99)
UNCHARTED 2: Among Thieves Drake's Fortune MP Skin Pack ($2.99)
UNCHARTED 2: Among Thieves Drake's Fortune MP Pack (bundle) ($5.99)
Valkyria Chronicles Challenge of the Edy ($4.99)
Game Videos
The Tester Episode 2 "Communication Breakdown" (free)
Dragon Age: Origins Awakening Trailer
MAG "Dear PlayStation" Spot
MAG: How To – Leadership Overview
MAG: How To – OIC
MAG: How To – Platoon Leader
MAG: How To – Squad Leader
MLB 10: The Show Reveal Trailer
PlayStation 3 TV Commercial – "Grandma"
SOCOM Fireteam Bravo 3 Launch Trailer
War Machine Trailer
Yakuza 3 Dev Diary 1
Themes and Wallpaper
Abstracted Theme ($1.49)
Irish Flags Theme ($1.99)
Madden NFL 11 Contest Wallpapers (x3) (Drew Brees, Jared Allen and Reggie Wayne)
MAG SVER Dynamic Theme ($2.99)
MAG Raven Dynamic Theme ($2.99)
MAG Valor Dynamic Theme ($2.99)
MLB 10: The Show Themes (Diamondbacks, Orioles, Red Sox, Rockies, Dodgers, Yankees, Padres, Giants, Rays, and Blue Jays) (free)